Our Capabilities
Established in 1981, GMD Industries, LLC is a leading supplier of aerospace, automotive, industrial, and commercial, precision machined metal components.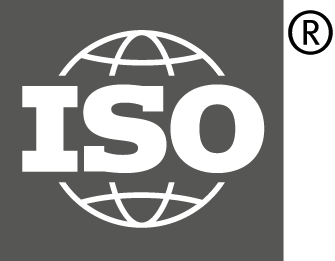 OUR CAPABILITIES
CNC Machine Shop Specializing in Precision Machining for Any Industry
NAICS Codes
332721
Precision Turned Product Mfg
336330
Motor Vehicle Steering and Suspension Components
333613
Mechanical Power Transmission Mfg
336399
All other Motor Vehicle Parts Mfg
332999
All other Misc. Fabricated Metal Product Mfg
332722
Bolt, Nut, Screw, Rivet and Washer Mfg
332510
Hardware Mfg
332710
Machine Shops
SIC Codes
3451
Screw Machine Products
3714
Motor Vehicle Parts and Accessories
3724
Aircraft Engines and Engine Parts
3728
Aircraft Parts and Equipment
3452
Bolts, Nuts, Rivets, and Washers
3432
Plumbing Fixture Fittings and Trim
FSC Codes
2895
Misc. Engines and Components
2910
Engine Fuel System Components, NonAircraft
2915
Engine Fuel System Components, Aircraft
5305
Screws
5306
Bolts
5307
Studs
5340
Misc. Hardware
2520
Vehicular Power Transmission Components
2815
Diesel Engines and Components
336992
Military Armored Vehicle, Tank, and Tank Component
339113
Surgical Appliance and Supplies Mfg.
Our Mission
To incorporate the best quality and value into the components we produce for our customers, recognizing that the reputation and performance of their products depend on our commitment to high quality standards in material and component production.
To create value for PSMCo, a division of GMD Industries LLC; its employees and owners continue to increase our preferred manufacturer status, which we maintain with our many customers today.
OUR Products
At PSMCo, a division of GMD Industries LLC, our core competencies lie in custom machining, CNC machining and precision machining components for a wide range of industries from aerospace and automobile to Government and private contracts.
Adapters

Blanks

Bushings

Collars

Fittings (pneumatic, hydraulic, lubrication, flared, hose, tube)

Hydraulic components and fittings

Inserts (threaded, molding insert, self-tapping, etc)

Machined fasteners

Medical components

Nuts

Orifices
Pins

Pistons and plungers

Pneumatic components and fittings

Shafts (pinion, spline, motor, threaded, etc.)

Sleeves (threaded, pump, shaft, etc.)

Studs

Tube cutting and machinery

Knurling

Other multi-spindle, CNC & Swiss-Type




components